The CX Conversation
Updates and Insights from eTouchPoint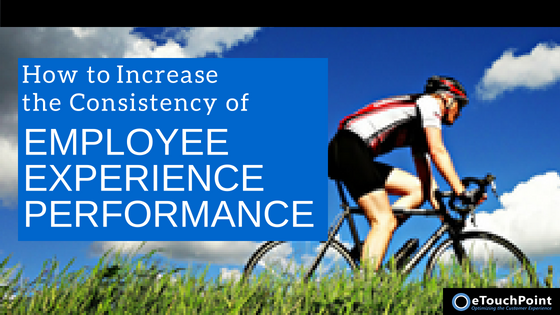 Do you know if your frontline employees deliver brand-affirming interactions–every time they engage with customers? To excel at CX, you must increase the consistency of the experiences your team delivers. Our white paper explains why you must focus on employee experience performance.
read more
TRUSTED. SERVICE-OBSESSED. SMART.
How to Increase the Consistency of Employee Experience Performance 

August 9, 2018


Track the performance of your frontline team. 

read 

more
How a Fortune 100 Leader Created a Customer-Focused Culture 

July 24, 2018


Learn how a top-name brand improved its CX survey, alerting, and communications practices. 

read

more
Fortune 500 leaders know us as a flexible and knowledgeable business partner. They cite our passion for exceptional service, deep expertise, and innovative approaches as key reasons they rely on us—year after year. Plus, we assign a dedicated account management team to each client engagement. That means your CX program gains multiple CX experts who understand your needs and can adapt eTouchPoint to achieve your goals.
How to Increase the Consistency of Employee Experience Performance 

August 9, 2018


Track the performance of your frontline team. 

read 

more
How a Fortune 100 Leader Created a Customer-Focused Culture 

July 24, 2018


Learn how a top-name brand improved its CX survey, alerting, and communications practices. 

read

more