The CX Conversation
Updates and Insights from eTouchPoint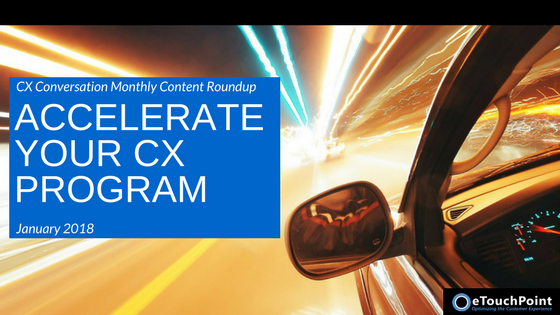 Is accelerating your CX program one of your 2018 goals? Read our handpicked review of tips and trends to build a next-level CX program this year.
read more
TRUSTED. SERVICE-OBSESSED. SMART.
Fortune 500 leaders know us as a flexible and knowledgeable business partner. They cite our passion for exceptional service, deep expertise, and innovative approaches as key reasons they rely on us—year after year.
Plus, we assign a dedicated account management team to each client engagement. That means your CX program gains multiple CX experts who understand your needs and can adapt eTouchPoint to achieve your goals.