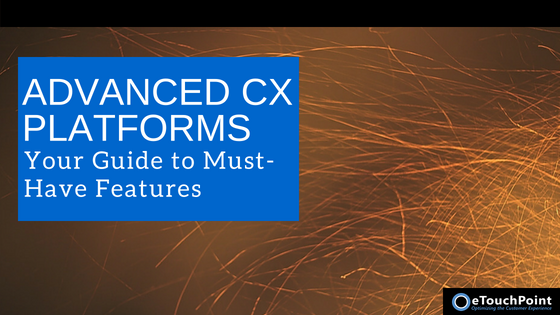 Customer experience (CX) is a top-of-mind strategic priority for many executives–and many organizations have ambitions to build an advanced CX platform. Recent studies show a gap between executive support for CX and companies having the technology infrastructure in place to execute on this goal. For example, a recent survey of executives by Customer Management IQ found that 75% of executives rated the importance of CX as a "5" on a scale of one to five.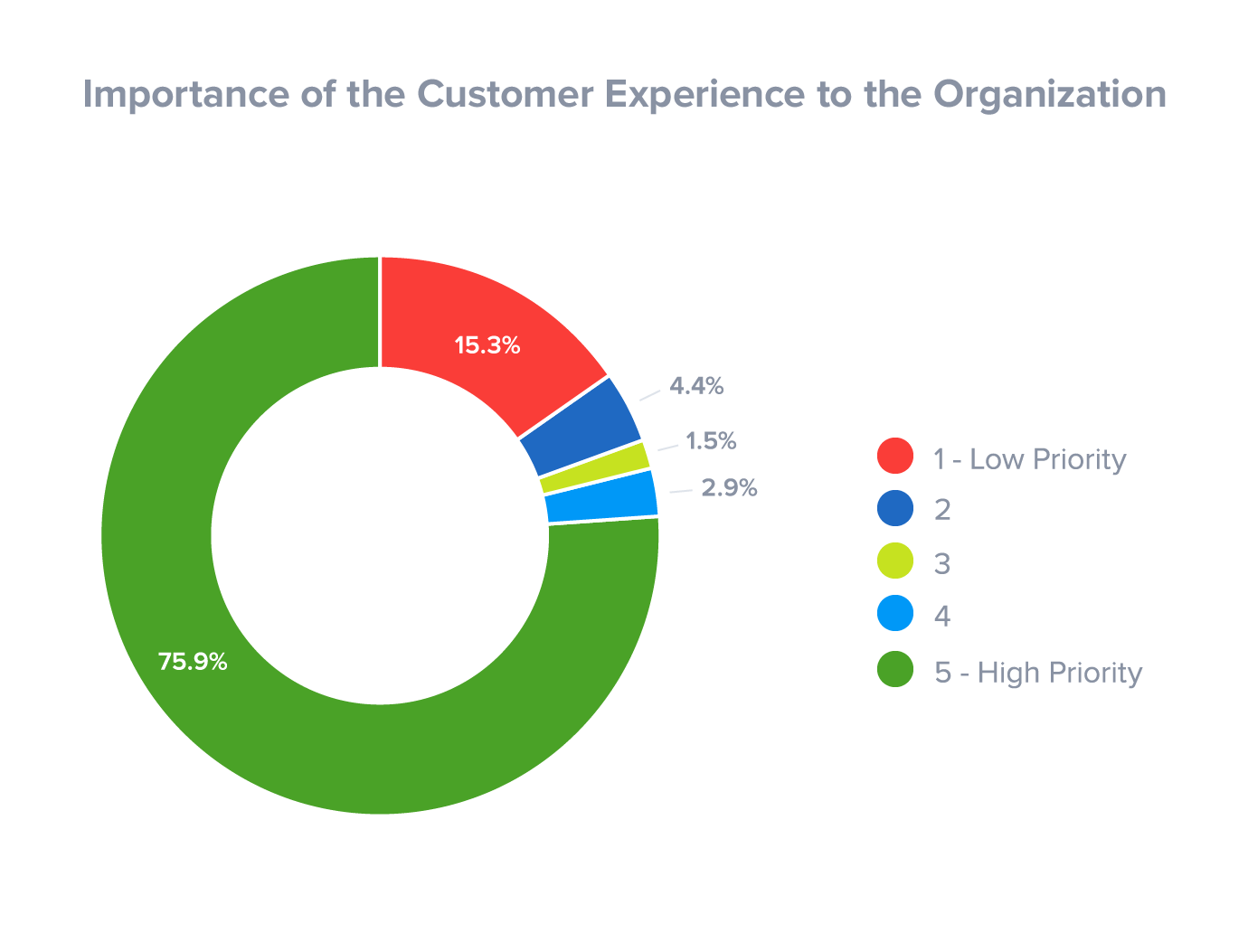 Image Source: Super Office
According to a recent study by Harvard Business Review Analytic Studies, 88% of business executives agree that leadership engagement with CX is a key success factor. And 87% of those executives believe that having a solid technology infrastructure is critical for any company that wishes to deliver high-quality CX.
Despite this awareness, 75% of surveyed organizations are still working to implement the right infrastructure and processes to achieve CX excellence. The reason? It can be difficult to know how to prioritize technology investments for maximum impact—and to build the right foundation for growth. As the Harvard Business Review CX study noted:
"However, very few companies have the necessary technology systems in place to support the organizational and process changes required to reorient the business to the customer. Delivering a superior customer experience requires flexible software capable of ingesting and analyzing growing volumes of data in various forms, and legacy systems are rarely capable of this task."
How can your organization be one of the companies that gets it right? What key features do you need to implement a technology platform that advances your CX goals?
The Building Blocks an Advanced CX Platform
When you are looking to implement or upgrade your CX technology system, our white paper "Advanced CX Platforms: Your Guide to Must-Have Features" is essential reading material. You will learn about the four building blocks of a successful CX program:
Feedback Gathering
Verbatims
Closed-Loop Alerting
Reporting
You will also gain insights on how to roll-out these key features over time to build a CX infrastructure that meets your needs today—while anticipating the future.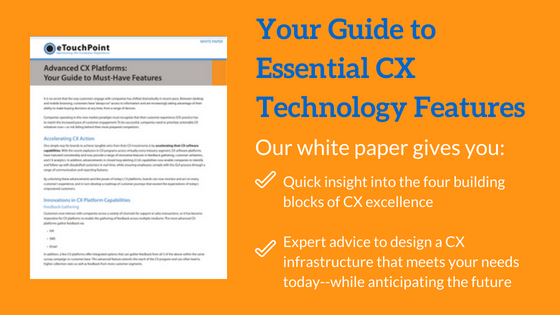 Author:
Connie Harrington
Connie is a content strategist and serves as managing editor of the eTouchPoint blog. Possessing 15+ years of international experience across five continents, her focus areas include: customer experience management, customer contact management, communications planning, content marketing, email marketing, and employee engagement. Previously, she held marketing and communications leadership positions at CGI, Mindwrap, and TEOCO. She earned a B.A., cum laude, from the College of William and Mary in Virginia.