Dynamic Feedback Collection
for a Connected World
The Challenge
No doubt about it: listening to customers should be your #1 priority. How do you capture their attention in a fast-paced world? You need IVR, SMS, and email/web survey options, along with combined approaches. Make it effortless for customers to offer feedback — at any time, from any device.
Our Solution
eTouchPoint features the most advanced feedback collection platform in the industry. You can collect customer input via the most popular channels: IVR, SMS, and web. With eTouchPoint, you can solicit contact preferences and use them. The return? Higher survey response rates and happier customers.
SMS. IVR. Web. Kiosk. Custom Integrations.
You envision it. We can do it.
Rely on the industry's most advanced survey collection platform
Engage customers via SMS, IVR, web and/or combined approaches
Use multi-channel contacts result to drive higher survey response rates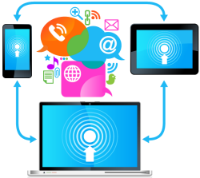 Highly Configurable Platform supports branching, custom survey logic, and true VoC verbatims.
Dynamic Contact Windows drive high response rates and timely feedback from customers.
Integrated Multi-Language IVR Support

enables customers to take surveys in their preferred language.

Custom In-Survey Transfer Options

allow companies to address customer concerns right away.

Advanced IVR Voicemail Detection

eliminates unwanted messages.

Contact History Integration

minimizes "survey fatigue" by ensuring that customers are only contacted once within a certain time period.
Branded Message Templates

can be configured and personalized to each customer.

Feedback Collection Best Practice support for call to action and embedding questions in invite.
Advanced Message Deliverability

validates email recipients to maximize delivery of messages to customer inboxes.

Message Open and Click-Through Tracking

enables stakeholders to measure campaign effectiveness.

Contact Unsubscribe Integration

allows customers to remove themselves from future email campaigns.
Branded Survey Templates

configured to reflect company messaging and personalized to the customer.

Responsive Design

ensures customers can access surveys from computers, tablets, and smartphones.

Advanced Survey Logic

allows sophisticated designs and personalization based on the customer responses.

Flexible Question Type Support for

multiple choice, Likert scale, and open text questions to name a few.
Dynamic Calls To Action drive higher response rates and provide options for customers to provide feedback via SMS or links to mobile-enabled surveys.
Configurable Contact Platform offers support for smartphone or non-smartphone customer communities.
Short Code and Long Code Support

allows companies to customize how customers receive messages.

Contact Unsubscribe Integration

allows customers to remove themselves from future SMS campaigns.

Integrated Multi-Language Support enables customers to receive messages in their preferred language.
Configurable APIs offer integration with virtually any survey platform or medium.
Flexible Data Models support the exchange of all relevant data- surveys, CRM, contact info, product, and much more.
Multi-Device Support allows companies to deploy desktops, laptops, or tablets as kiosks.
Custom Survey Templates

can be designed to reflect company branding and personalized to the customer.

Integrated Multi-Language Support

enables customers to take surveys in their preferred language.
Custom APIs

to exchange survey and related data between corporate applications and eTouchPoint.

Real-time, Batch, and One-time data interchange options available.
Configurable Reporting supports loading and summarization of historical or real-time surveys.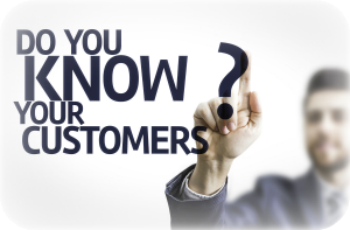 Monitor Every Customer Touch Point
Collect data for every interaction type
Assess every customer touchpoint: field visits, contact center calls, web purchases, and more
Monitor the quality of each interaction
Foster consistent experiences across your full service footprint
Adapt feedback collection to demographic segments, empowering new levels of customer insight
Advanced Features
Achieve higher response rates
Securing meaningful feedback from as many customers as possible requires forethought and follow-up.
Auto-send reminders and retrys to reach more customers
Ensure your message gets through with voice mail detection
Secure more meaningful customer insight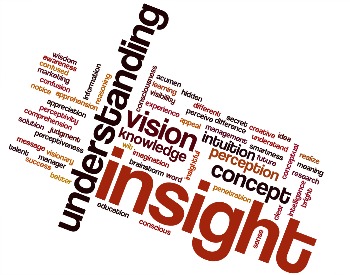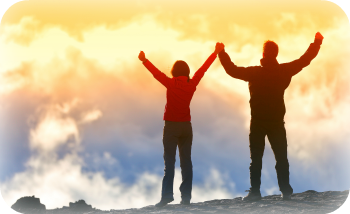 A True Win-Win
Use customers' preferred channels
Ask customers how they want you to contact them–and follow this input
Boost your survey response rates
Show customers you value their feedback
Data. Insights. Action. Results.
A nationwide financial services powerhouse had 100,000+ CSRs distributed across local branches and regional contact centers. We devised a multi-channel survey collection strategy to gain vital customer input on every CSR and every location. The Fortune 500 leader gained deep insight on customer sentiment and took strategic steps to cut customer churn. The result: improved customer experiences across the company's entire service footprint.
TRUSTED. SERVICE-OBSESSED. SMART.
Fortune 500 leaders know us as a flexible and knowledgeable business partner. They cite our passion for exceptional service, deep expertise, and innovative approaches as key reasons they rely on us—year after year. Plus, we assign a dedicated account management team to each client engagement. That means your CX program gains multiple CX experts who understand your needs and can adapt eTouchPoint to achieve your goals.