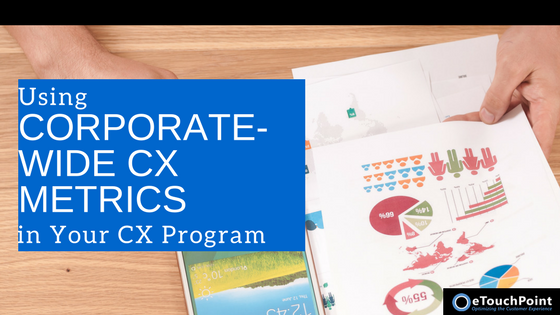 Customer Experience (CX) is a complex practice, and to succeed at CX organizations need a shared vision that unites the efforts of their customer-facing teams.  They also need a set of standard CX metrics to evaluate CX performance in a meaningful and systematic way across every channel that interacts with customers.
There is no one-size-fits-all metric that works for every CX program. Companies may choose proven industry-standard metrics, such as Net Promoter Score (NPS®), Overall Customer Satisfaction (CSAT), and/or Customer Effort Score (CES). They may also rely on . Many organizations use several standard metrics to heighten understanding of CX performance.
Whatever metrics they choose, it is imperative that organizations have a set of CX metrics and processes (e.g., alerts follow-up) that are used by their entire service footprint. Once chosen, these metrics need to be gathered routinely at every customer touchpoint, and the results made available to the frontline and executive teams responsible for a company's CX and service efforts.  Without this continuous and repeatable feedback loop in place, companies run the risk of developing service silos that lead to fractured and inconsistent customer experiences.
Unified Metrics Foster Shared Understanding
Over recent years, CX has evolved tremendously and the number of stakeholders who work to cultivate the customer experience has multiplied by a large number..  And customer expectations have accelerated. Eighty-six percent (86%) of customers say they would pay more for better experiences, while 87% agree that brands need to do a better job of providing consistent service across multiple channels.
Companies must support customers across a variety of channels, with traditional call center models being augmented with chat and self-service approaches. With so many groups having customer-facing responsibilities, providing a consistent customer experience has become a challenge for many companies.
In response to these shifts in customer expectations and traditional customer service models, companies may now designate a Chief Customer Officer and employ entire teams devoted to CX. These groups serve multiple clients such as field services, call center, retail and other frontline support organizations, and they are usually tasked with improving and standardizing the experience of customers across the entire brand
One challenge faced by many CX practitioners in this new paradigm is  understanding customer satisfaction levels across every customer touchpoint. All groups involved in CX – from CX teams to the internal service lines they support –  need a common framework for CX processes (e.g., alerts, verbatims) and metrics. Establishing a common set of CX metrics that are collected and measured at every touchpoint enables companies to:
Have a consistent, reliable way to measure and understand how their organization is performing as a whole.
Gauge how each support channel is performing against established benchmarks and relative to one another in the company.
Without a single metrics framework, distinct customer-facing groups typically establish unique measurement approaches—and lack ability to compare their results to other parts of the organization.  In some cases, this can give units a false sense of success if their metrics shows them outperforming a unit with different metrics. Also, disparate CX approaches limit the company's ability to gain a true single view of the customer experience across multiple touchpoints.
Although standard metrics are necessary, customer-facing teams often need distinct metrics to assess processes specific to their team. For example, a contact center may need to measure FCR, while a field service team needs to measure issue resolution rates. Since those teams typically perform different functions for customers, sharing those types of metrics isn't necessary.  However, tracking key metrics like NPS and Customer Effort across every group does add value, as the company can use these metrics to compare service lines and identify issues specific to individual service channels.
How Advanced CX Platforms Supports Metrics and Reporting
As CX has evolved, so have the tools used to support it. Advanced CX platforms allow feedback to be collected using standardized metrics at the organizational level and different metrics for each of the various service lines. This versatility supports a range of goals at different levels of the business.
For example, flexible reporting options enable CX users to view metrics at multiple levels of an organization, so frontline supervisors can easily access CX results specific to their team while CX stakeholders can review summarized results for the entire company. This ability to access cross-organizational CX data also allows executives to assess how effectively CX strategy is supporting company-wide objectives, while also pinpointing particular groups that are performing well and others that are driving high levels of customer dissatisfaction.
Clear, Corporate-Wide Metrics Support CX Success
Although CX is a high priority for many executives today, recent research from Forrester found that CX programs often lack focus. The analyst firm asserts that organizations need a "disciplined management approach," but uncovered that "most companies don't have the systematic approach they need."  Specifically, Forrester found that companies:
Do not systematically measure CX quality: Nearly 40% of companies do not routinely ask customers for feedback after interactions.
Do not link CX quality to business results: Approximately three-quarters of companies do not tie CX performance to business outcomes—despite understanding the importance of this discipline.
Do not communicate and take action on CX metrics: Almost 80% of companies do not review their CX metrics or share them with their teams.
Lack of clarity around metrics—and a lack of standardization—can contribute to many of these common problems.  Implementing a clear set of organization-wide processes and metrics can provide the structure CX programs need for success.
Save
Save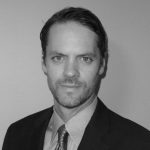 Author:
Chip James
Chip James is President of eTouchPoint, a pioneering customer experience (CX) technology provider that has provided solutions to Fortune 500 leaders for 15+ years. A CX industry veteran, Chip has been a leading CX advocate through speaking engagements and development of industry best practices. Prior to his work at eTouchPoint, Chip held leadership roles at Commercetel, Qualistics, and CGI. He completed his undergraduate degree at the University of Virginia and holds an MBA from Georgia State University.