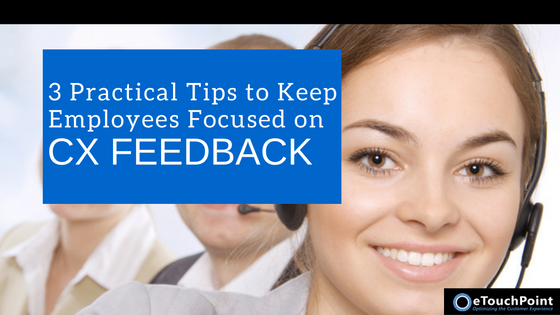 What is the biggest challenge facing most Customer Experience (CX) practitioners and service leaders? Operationalizing their CX initiatives and engaging their teams to use the valuable customer feedback available to them. Many companies struggle to keep employees focused on CX feedback.
And there are very valid reasons why this CX engagement is such a challenge today. Managers and frontline employees have more responsibility than ever before. Call center leads and their field service peers face pressures to reduce costs while managing teams that are often twice the size of teams from 20 years ago. Frontline CSRs and technicians must develop advanced interpersonal skills, while meeting expectations on metrics like first call resolution, job completes, customer satisfaction, and many others.
With so many (competing) priorities in the service chain, getting employees to pay attention to customer feedback can be the primary obstacle to a CX program's success.
There are many "macro" factors that influence and contribute to CX success. A few of the most written-about ones are:
In addition to these larger engagement themes, CX leaders must focus on practical, day-to-day strategies to keep CX results at the "top of the inbox" with frontline teams. When used in concert with the factors listed above, these strategies can help you keep employees focused on CX feedback and empower you to use the valuable feedback and themes uncovered by their CX programs.
Tip #1: Have Managers Follow-Up with Dissatisfied Customers
Following up with dissatisfied customers is the single best way to operationalize a CX program and motivate front-line employees to pay close attention to results.
Although this strategy may seem counter-intuitive, when implemented effectively it never fails to raise the profile of a CX program. Why? Because no one enjoys following up with unhappy customers and when managers start focusing on them there is a cascade effect throughout the service organization.
For example, assume Service Inc. has implemented a structured closed loop alerting process where managers follow-up with dissatisfied customers. Soon after starting, managers realize they want to limit the number of difficult conversations they have with customers. This motivates managers to begin addressing the incidents with the frontline employees involved in the original interaction with the customer. When this occurs, the frontline employees realize they are accountable for customer interactions. To avoid additional uncomfortable conversation with their boss, frontline employees improve their service behaviors.
This single process acts as a recurring 360-degree feedback loop between managers and frontline employees and can have a dramatic effect on CX engagement.
Tip #2: Create Healthy Competition Around CX Results
Since CX programs are competing with many other priorities for employee mindshare, it's important for CX leads to market and promote results from the program. One effective way to do this is distributing a weekly CX scorecard to senior leaders in the service organization.
This process does not need to be time-consuming–scorecard data can be lifted directly from a CX reporting platform or created in a spreadsheet. The idea is to highlight 2-3 key metrics (e.g., promoters/detractors, customer effort, alert %, etc.) by service leader (e.g. director) or team (e.g., support queue, region, etc). Adding a few positive and negative customer verbatims to the weekly scorecard is another great tool to create awareness and interest among the audience.
Implementing this weekly communication creates recurring marketing of CX results. Another benefit: service leaders pay closer attention to customer feedback results and work harder to outperform their peers.
Tip #3: When All Else Fails…..
If initial efforts to engage employees on CX results haven't been effective, one proven method is to link overall customer satisfaction (C-SAT) results to compensation and/or performance reviews. This process can be as simple as quarterly bonuses or paid time-off based on C-SAT results, or more sophisticated models where C-SAT scores are included as a standalone or blended component of a performance-based compensation model.
Regardless of the approach, linking C-SAT results to bonus or compensation plans will quickly bring attention to the goals and objectives of a CX program.
Strategies for Every Size CX Program
One constant with CX programs is that external factors and customer needs are always changing. CX leadership must maintain awareness of customer and market forces and respond to keep their initiatives relevant. Throughout every stage of growth and evolution, CX leaders must ensure that keeping internal teams engaged with CX initiative remains a top priority.
The good news is that these 3 strategies—engaging managers in customer follow-ups, fostering healthy internal competition, and tying C-SAT scores to performance– work for both small and large CX initiatives. By adopting these strategies, companies can establish a foundation that keeps employees engaged in CX and empowers them to use valuable CX feedback to respond to customers' most compelling needs.
Save
Save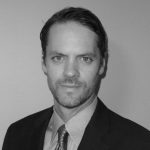 Author:
Chip James
Chip James is President of eTouchPoint, a pioneering customer experience (CX) technology provider that has provided solutions to Fortune 500 leaders for 15+ years. A CX industry veteran, Chip has been a leading CX advocate through speaking engagements and development of industry best practices. Prior to his work at eTouchPoint, Chip held leadership roles at Commercetel, Qualistics, and CGI. He completed his undergraduate degree at the University of Virginia and holds an MBA from Georgia State University.