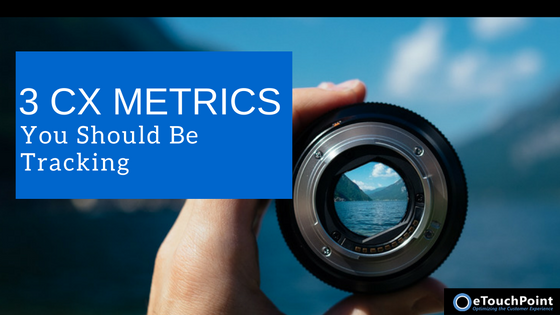 "You can't manage it if you can't measure it," is an often-quoted business adage—and very applicable to customer experience (CX).
However, extracting meaning from customer feedback can seem daunting. With endless options to construct surveys—and assess the results—CX practitioners can feel overwhelmed.
Starting with one or more trusted metrics approaches—Net Promoter Score, Customer Effort Score, and/or Overall Customer Satisfaction—can offer important insights. CX-savvy firms often rely on other measure to gain deeper understanding of customer trends.
Here are three other metrics approaches CX programs should use to drive action that resolves common customer pain points.
#1: Negative Feedback Alerts
After establishing processes to collect customer feedback, organizations need to establish practices to follow up with customers who leave negative responses to survey questions and/or negative open-ended comments.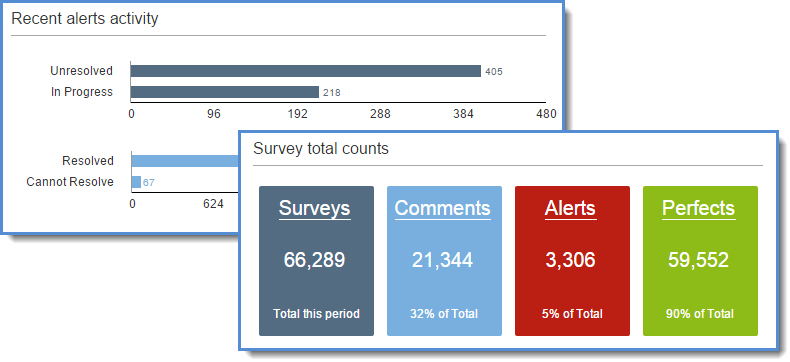 Image Source: eTouchPoint
Unhappy customers are quick to defect when an interaction goes wrong. Today's customers have the power to shift loyalties in an instant. In fact, a study by 24[7] found that nearly 50% of  customers leave a brand within 24 hours after single subpar interaction—with almost 80% defecting within one week.
When a company makes customer follow-ups a priority, they can detect and resolve customer issues swiftly. This increases opportunities to keep dissatisfied customers—and potentially turn them into satisfied brand loyalists.
Companies can achieve this goal by instituting closed loop alerting (CLA) practices to notify managers each time a customer leaves a negative survey response. After receiving alerts, managers can assess scenarios and determine follow-up actions to address customers' concerns. Managers can also use insights gained from surveys to review performance problems with frontline team members and prevent similar issues.
Here's how to calculate the negative feedback alert rate:
Negative Feedback Alert Rate = Number of Surveys Generating Alerts / Total Number of Surveys Collected
While customer issues will always arise, high-performing organizations aim to keep alert rates low. Industry leaders tend to have less than 5% of all surveys resulting in negative feedback alerts.
#2 Alert Resolutions
Aiming for a low alert rate is a solid CX strategy. However, effectively handling the alerts that arise is critical to winning back customers who have had negative experiences. CX-savvy firms also track the percentage of alerts acted on within 24 hours and the average number of days to close out alerts—known as alert resolutions.
With a CLA process, alerts close when the responsible manager has addressed them fully. This requires managers to close two loops—first with the customer who reported the issue and second with the employee responsible for causing it so that it does not impact other customers in the future.
Engaging with the customer should address their concerns in a reasonable way, while giving them reasons to remain loyal. Oftentimes offering a sincere apology for not meeting their expectations followed by an explanation of what will be done to address their concerns can turn a detractor into a promoter.
By sharing feedback internally, organizations can help frontline employees enact changes to avoid future alerts. This can lead to performance improvements—that can shrink alert rates and improve other metrics over time.
Best-in-class CX leaders set aggressive targets for alert resolution rates. One company with 20,000+ frontline team members expects managers to make contact with 95% of customers who have left negative survey responses within 24 hours. And the firm expects its managers to close out alerts within one week.
To calculate alert resolution rates, CX leaders can use the following formulas:
Touch in 24 Hours = (Number of Total Alerts – Number of Unresolved Alerts)/Number of Total Alerts
Days to Resolve = Date Closed – Survey Date
#3: First Contact Resolution
According to the International Customer Management Institute (ICMI), First Contact Resolution (also known as First Call Resolution, or FCR) is a critical metric for frontline teams. As ICMI explains, FCR is taking care of customers' issues with a single interaction:
By improving FCR and reducing the total volume of repeat calls, you can significantly lower service time and the overall cost to serve the customer. From a customer's perspective, improved FCR translates directly to higher customer satisfaction, which ultimately impacts the bottom line by boosting customer loyalty and revenues. As a matter of fact, having the issue resolved on the first call has been cited in many studies as being the number one driver of customer satisfaction.
The contact can occur via any channel: phone, in-person, live chat, or social media. Field service organizations have a similar metric—"first-time fix"—which reflects customer issues resolved on a first visit.
Why is FCR so important? Research by the Harvard Business Review has validated that lowering customer effort is key to building customer loyalty. That means taking care of issues on the first try results in lower-effort experiences—and happier customers.
Image Source: Groove HQ
The formula to calculate an organization's FCR rate is:
FCR Rate = Number of Support Issues Resolved on First Contact / Total Number of FCR-Eligible Issues
Using the right denominator is essential to accurate calculation of FCR. Why? If CX pros include issues that are impossible to resolve in a single contact, the calculated FCR rate won't align with actual performance. Some issues are too complicated to resolve in a single contact. Also, a customer may supply inaccurate information about their issue during a first contact—that can require clarification and/or research that leads to additional interactions.
Although FCR rates can vary by industry, the global standard FCR rate for call centers is 70-75%. While this range suggests that most customers have their needs met with a single contact, 25% to 30% of customers need to make repeated contacts to resolve an issue. Following up on all open issues can take up time—and add significant support costs.
Follow-up procedures are valuable—but lowering FCR should be a key goal for CX programs. Improving FCR rates has a measurable impact on the customer experience. According to an ICMI study, 75% of companies who reported an increase in FCR over a 12-month span also achieved increases in customer satisfaction.
Metrics Matter in Customer Experience
Collecting and analyzing customer insight is the core of every customer experience program. For maximum results, CX practitioners need to select metrics that are meaningful for their business—and standardize those measures across every component of the organization.
Most companies benefit from adopting proven approaches—such as negative feedback alert rates, alert resolutions, and first contact resolution. They may blend this insight with industry-standard metrics, such as NPS, CES, or CSAT—and/or in-house measurement approaches.
To ensure that the chosen metrics can yield meaningful insight, CX pros should make sure that metrics meet four criteria. Solid metrics have a clear definition and simple scoring algorithm. Also, each metric should reliably measure what it is intended to measure and offer authentic insights that can drive change.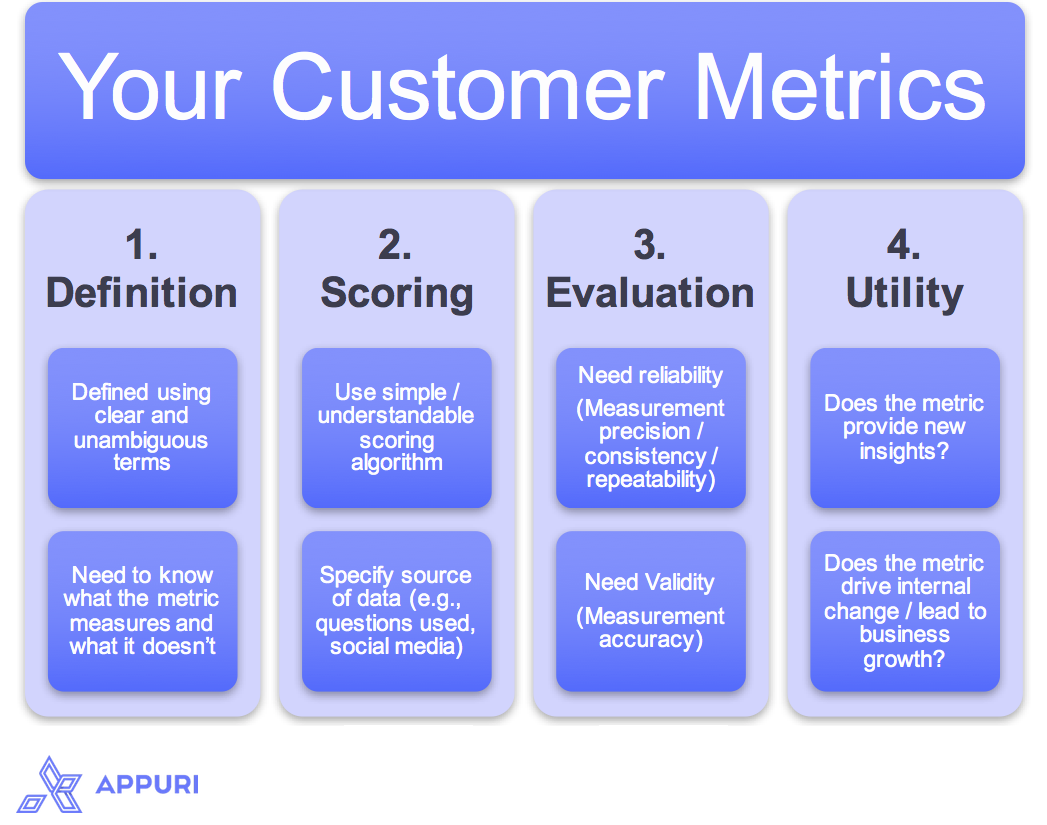 Image Source: Customer Think
By applying these criteria to select the best customer metrics, companies can gain valid and useful insight about their customers. This intelligence can help them evaluate relationships with their customers and continue to evolve their CX approaches to meet customer needs.
Author:
Connie Harrington
Connie is a content strategist and serves as managing editor of the eTouchPoint blog. Possessing 15+ years of international experience across five continents, her focus areas include: customer experience management, customer contact management, communications planning, content marketing, email marketing, and employee engagement. Previously, she held marketing and communications leadership positions at CGI, Mindwrap, and TEOCO. She earned a B.A., cum laude, from the College of William and Mary in Virginia.