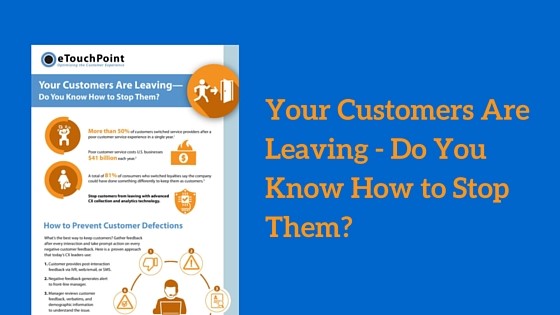 Consulting giant Accenture dubbed today's environment "The Switching Economy"—with good reason. Their research shows customers are leaving brands at an alarming rate–leading to billions in global business losses.
Why is this happening? Today's customers have abundant information about companies available at their fingertips. If an interaction with a company does not live up to their expectations, customers can research competitive offerings and shift loyalities with ease.
While bad experiences motivate defections, good ones can inspire customers to stay loyal—and purchase more.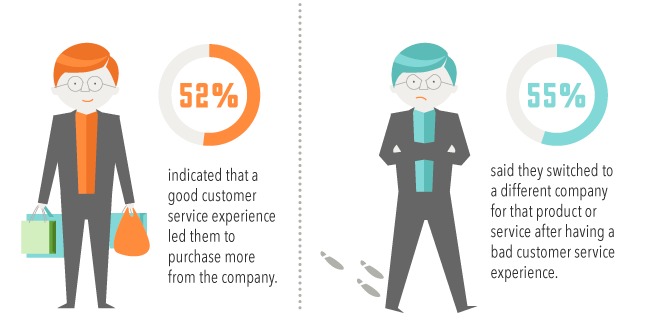 Source: Zendesk and Dimensional Research, 2014
And there is more good news. Accenture research also found that 81% of people who switched service providers said brands could have done something to retain them as customers.
Stop Customer Defections
With the right tools and processes, you can identify at-risk customers and take immediate steps to stop them from churning. You need to implement an advanced close-loop alerting (CLA) process to:
Collect feedback after each interaction
Establish alerts to flag negative feedback
Empower frontline managers to resolve issues with unhappy customers.
This proactive approach to customer dissatisfaction can help you transform a poor experience into a positive one—and keep more customers.
Want to learn essential best practices for preventing customer defections? Our infographic gives a step-by-step overview of a proven CLA approach embraced by today's CX innovators.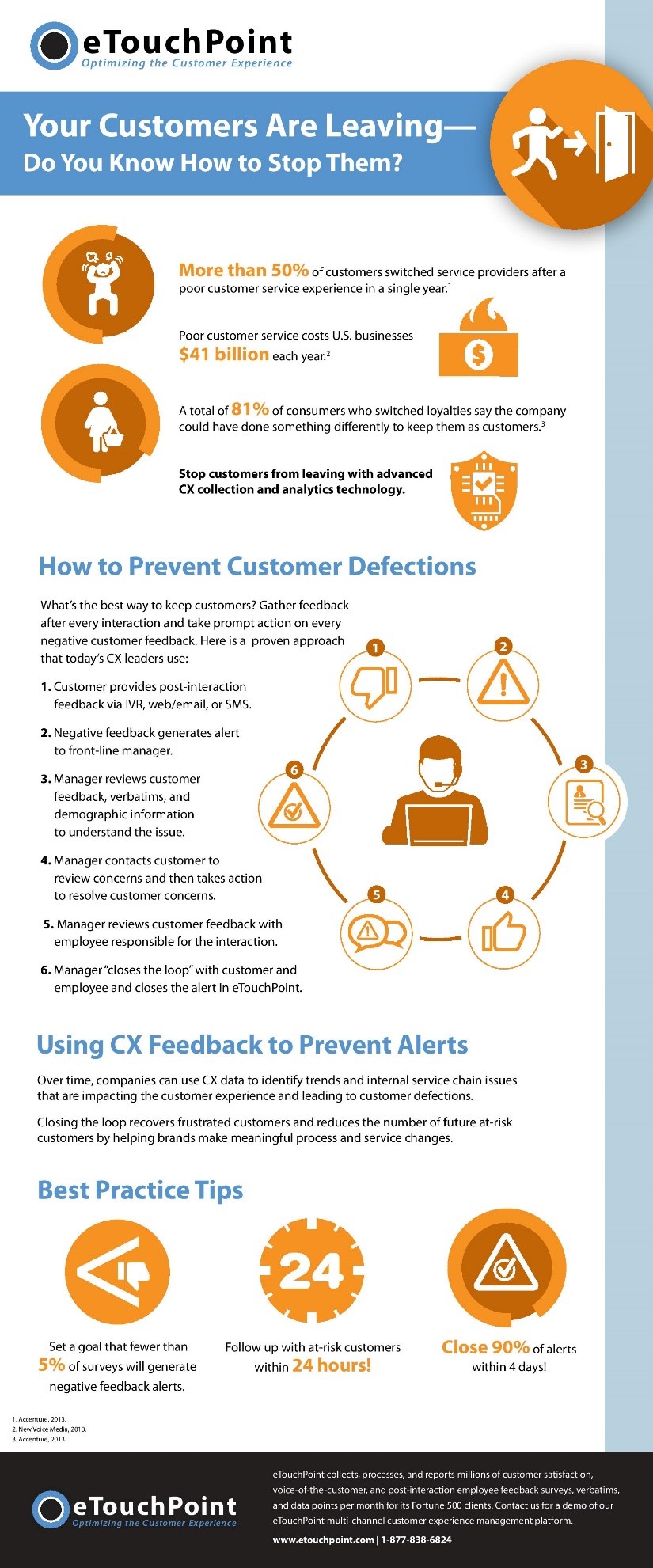 Author:
Connie Harrington
Connie is a content strategist and serves as managing editor of the eTouchPoint blog. Possessing 15+ years of international experience across five continents, her focus areas include: customer experience management, customer contact management, communications planning, content marketing, email marketing, and employee engagement. Previously, she held marketing and communications leadership positions at CGI, Mindwrap, and TEOCO. She earned a B.A., cum laude, from the College of William and Mary in Virginia.