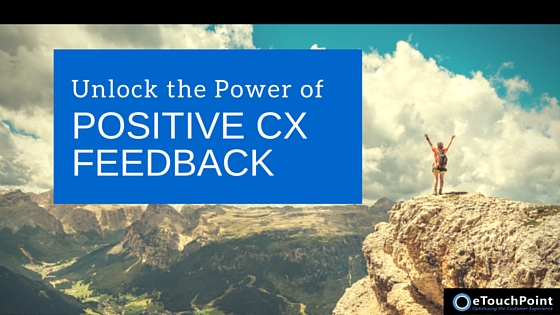 Most service organizations have talented and passionate employees that care about helping customers. In fact, between 60-80% of customer experience (CX) feedback reflects well on customer-facing teams.
However, many companies' CX programs place significant emphasis on negative customer feedback only. Tracking negative feedback does help companies identify opportunities for service improvements, but highlighting only negatives can discourage valuable employees who strive to "wow" customers.
In a fast-paced CX practice, leaders can lose sight of the importance of positive feedback. This can cause a CX program to stagnate instead of evolving to keep pace with customer expectations.
To avoid this issue, every company needs tools and process to share employee and team CX wins. CX platforms can now streamline the analysis and distribution of positive feedback so that companies can recognize success and motivate higher levels of performance.
Celebrate Exceptional Performance
The link between recognition, employee engagement, and higher-quality customer experiences is well known. When employees receive praise, they feel a stronger connection to their work. In fact, a recent Harvard Business Review study found that praise activates employees' impressions of their "best selves"—and encourages stronger performance.
Feeling positive about work is a key driver of stronger employee engagement. Higher levels of engagement motivate employees to deliver better customer experiences. And customers develop positive brand impressions and deeper loyalty.
Acknowledging top performers may seem like a burdensome task for busy frontline managers—but automation makes it easy. Companies can rely on innovative CX technology to streamline the recognition process by empowering managers to:
Use feedback results to identify situations where customers believe employees delivered exceptional service
Review customers' comments about exemplary employee behavior
Send congratulatory letters from executives directly to employees who deserve them
Organizations can supplement these automated processes with internal communications that highlight CX successes. These tools can include email newsletters, bulletin boards, or announcements at team meetings. By keeping recognition visible, companies can honor star employees and inspire stronger team performance.
Infuse CX Feedback into Daily Operations
Industry-leading CX programs invent novel ways to use positive customer feedback. At eTouchPoint, we have worked with several of these CX innovators.
One of our clients has committed to reviewing authentic customer comments at bi-weekly management meetings. At each meeting, a VP presents five positive and five negative customer comments to frontline managers. Each manager must discuss the scenarios in front of their supervisors and peers.
This practice helps managers stay accountable for their team's overall CX performance. In addition, managers deepen understanding of how their teams' work touches customers' lives, and the entire group benefits from discussing service scenarios that are encountered by their teams each day
While the negative comments may inspire process changes or focused coaching, the wins are cause for celebration. By sharing positive comments in team meetings and congratulating top performers, this company is creatively using positive feedback to motivate future successes.
Show Employees the Meaning Behind CX Metrics
While sharing positive feedback delivers clear benefit, companies should be cautious about how they use negative feedback. Too much negativity can cause employees to "tune out" instead of embracing helpful insights from customers and managers.
Whether employees receive praise or complaints from customers, they need to know more than what the customer said. They need to understand why the customer provided that feedback. Some employees may connect the dots themselves and make immediate changes to avoid repeat, while others need guidance from managers.
Ultimately, every employee needs to cultivate awareness of the human story behind the raw numbers. Innovative CX programs support this understanding by going beyond simple distribution of customer feedback to employees. They establish company-wide metrics—and use technology to keep the frontline team up-to-date on current CX results.
That way, employees can track their own CX performance. They can see where they stand at any moment, assess their interaction styles, and aim to earn more positive customer feedback.
With this approach, organizations help employees understand how their actions tie to customer perceptions. Another benefit: managers can keep close watch on their team's results–and drive continuous CX improvement.
Organizations also need to talk about customer feedback often to help employees understand the importance of CX—and each individual's contribution to building a customer-centric culture.
Frequent communication about CX helps build a high-performing frontline organization. There are several ways to foster internal dialogue about CX.
For example, companies can create user forums for employees to support one another, and leaders can host regular internal meetings to generate ideas and share successes.
Build a Foundation for the Future
Today's organizations can design processes and use innovative technology to unlock the power of positive feedback. In the coming years, companies have even greater opportunities to use these potent customer insights.
As CX technology evolves, companies will be able to do more than identify positive feedback. They will be able to analyze positive customer comments and clarify key drivers of outstanding customer experiences. Using this insight, companies can devise new ways to train and coach employees on what truly makes customers happy.
This will allow the organization—and its frontline employees—to deliver better service. Employees can thrive, as companies grow and customers feel valued. A true win-win-win.
Companies who want to access these heights of CX excellence need to lay a strong foundation today. Looking at positive customer feedback—instead of a tunnel-vision focus on the negatives—can set the company on a path to enduring CX success.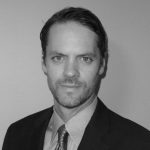 Author:
Chip James
Chip James is President of eTouchPoint, a pioneering customer experience (CX) technology provider that has provided solutions to Fortune 500 leaders for 15+ years. A CX industry veteran, Chip has been a leading CX advocate through speaking engagements and development of industry best practices. Prior to his work at eTouchPoint, Chip held leadership roles at Commercetel, Qualistics, and CGI. He completed his undergraduate degree at the University of Virginia and holds an MBA from Georgia State University.