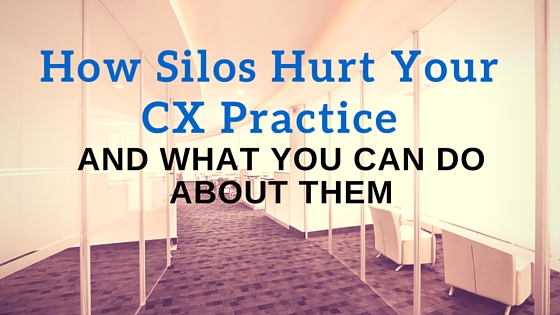 Customers have more power today than ever before. They expect consistent, personalized service at every touchpoint. If these expectations go unmet, customers can easily voice their unhappiness online. Or they may take their business elsewhere. How can you avoid this fate? You must recognize how silos hurt your CX practice–or risk losing customers to competitors.
Consider this sobering fact: customer complaints online are rampant—totaling an estimated 879 million each year. That equates to more than 100,000 complaints each hour.
Today's customer-centric leaders embrace this difficult truth. They rely on advanced technology to understand and improve the customer experience (CX). And successful CX programs adopt organization-wide practices, measures, and customer service strategies.
But far too many companies suffer from fragmented CX approaches caused by internal silos in customer-facing groups like call centers, field services, and retail. This can lead to inconsistent customer treatment, greater customer frustration, and higher churn rates.
How can organizations avoid this all-too-common fate? Understand the CX problems silos cause—and implement strategies to fix them.
5 CX Problems Silos Cause
When silos proliferate in a company, different operating units usually adopt divergent CX approaches. Some organizations may follow best practices, while others lag behind.
And customers do notice these inconsistencies. As a 2016 study notes, three-quarters of customers feel that brands deliver disjointed experiences: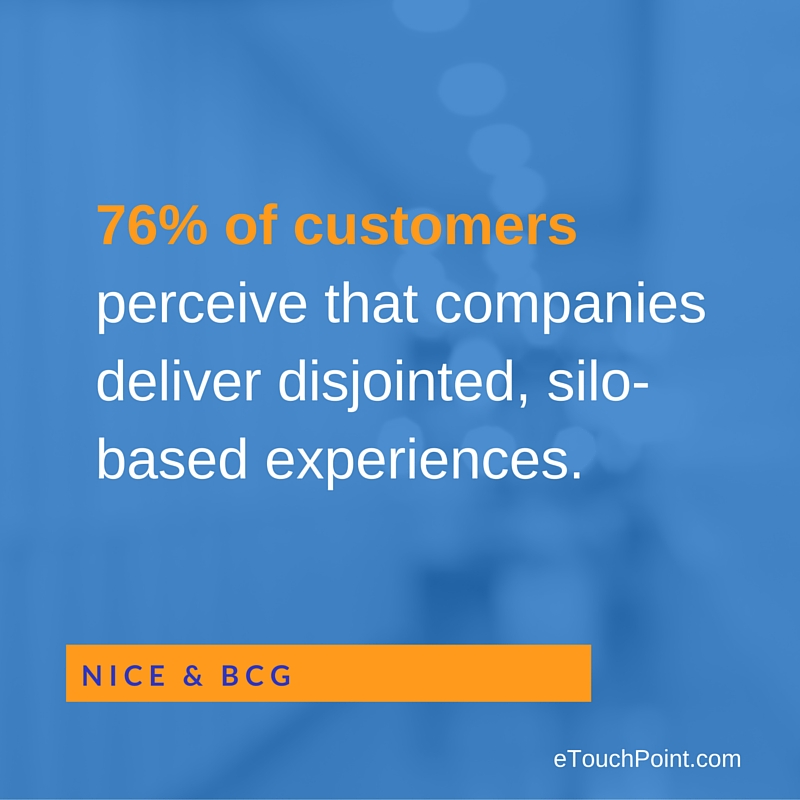 Without question, silos lead to many CX challenges.
1. Higher Cost
When silos remain unchecked, each customer-facing business unit can select and manage CX solutions and practices. This can lead to disparate systems performing similar functions. Managing multiple systems always costs more than a standardized approach.
2. Lack of Organization-Wide Analytics
Companies need consistent measurement standards to identify common customer feedback themes and compare performance across the enterprise. With this insight, companies can:
Identify satisfied and dissatisfied customers
Uncover systemic issues that trigger churn
Gain clarity on what high-value and high-spend customers think about the brand
3. Limited Insight on CX Performance
With inconsistent systems and measures companies cannot achieve "apples to apples" performance comparisons, making it difficult to identify which points in the overall corporate service chain are contributing to customer satisfaction (and dissatisfaction).
These limitations also prevent companies from creating overall CX metrics to assess performance against competitor and industry benchmarks. And companies cannot cross-pollinate successful practices from one group to another, which is a critical element driving corporate improvement in every successful CX initiative.
4. Inconsistent Follow-Up with Unhappy Customers
When CX processes are not uniform, treatment of dissatisfied customers varies. Some customers may receive swift resolutions after a poor interaction. Others may not even receive a follow-up contact.
Since customers can easily communicate about experiences online, such inconsistencies may surface. What happens next? A groundswell of negativity and unwanted questions can turn up online or via customer escalations. This can require companies to spend value time and resources resolving issues that were preventable.
5. Lower CX ROI
Together, these factors cause companies to spend more on CX. Yet they may not gain the full benefit of their CX investments.
Instead of delivering measurable ROI, a fragmented CX approach can actually lead to customer dissatisfaction and customer defections – the two things CX programs are meant to address!
Four Steps to Eliminate CX Silos
Overcoming silos requires focus and commitment throughout an organization. Although there is no one-size-fits-all CX program, most companies travel a common path as they work to end silos.
Step 1: Gain Executive Engagement
Every CX program needs champions. These evangelists understand the strategic value of CX and advocate for its adoption.
Often, an executive team ensures that CX programs receive required funding and resources. Effective CX programs also have dedicated day-to-day leaders who oversee execution, while promoting process standardization and accountability among frontline employees.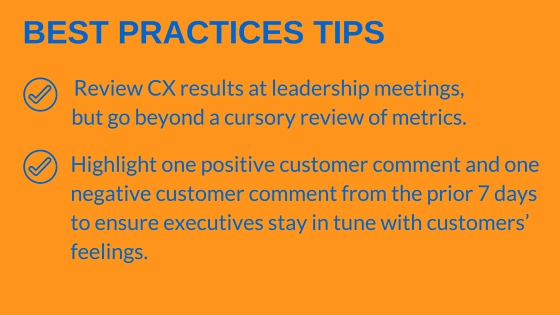 Step 2: Adopt a Common CX Software Platform
Without a uniform CX platform, companies lack meaningful and actionable customer insights and standardized reporting. But a common platform allows deeper insight, without the expense of maintaining several systems.
Common technology tools empower companies to streamline core elements of their CX program, from CX metrics to CX process compliance. Importantly, companies can design treatment strategies for typical scenarios—including situations when customers may complain.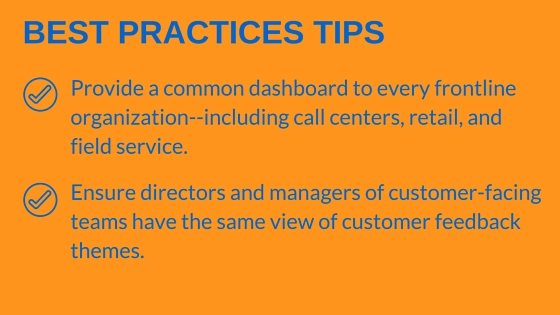 Step 3: Standardize Processes
Businesses need to establish and follow common methodologies for core CX processes. For example, organizations need standard approaches for feedback gathering, using customer transcription verbatim data, and following-up with dissatisfied customers.
With standardized approaches in place, businesses ensure that front-line employees understand how to engage with customers, who in turn receive consistent treatment across their entire experience with the brand.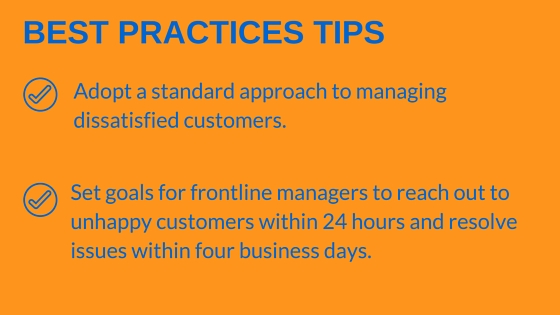 Step 4: Use Consistent Measures
To evaluate their CX programs, businesses need a common measurement framework. Standard metrics ensure that companies can compare results across every organizational level.
For measures to be effective, organizations must communicate them to every team member. Individuals need to know which measures managers use to assess their performance. And managers and leaders need to know the metrics used to evaluate their teams.
With common metrics, leaders can see which organization components need to deliver better experiences. Also, leaders can pinpoint top-performers—both individuals and groups—and commend their exemplary efforts. This recognition can motivate the organization to achieve new heights of CX excellence.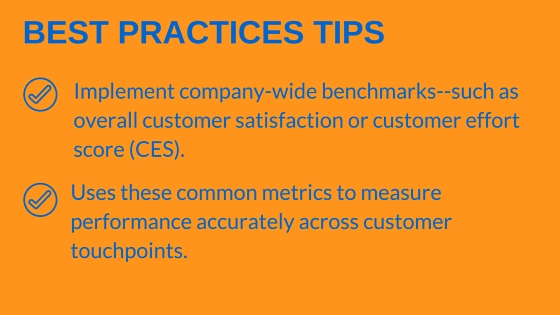 Eliminate Silos, Increase Customer Satisfaction
Internal silos can hamper any business' ability to deliver exceptional customer experiences. In this age of empowered customers, brands cannot take this risk.
Today, many companies have made a commitment to achieving higher-quality customer experiences. But achieving a standout experience for its customers requires discipline and focus.
Companies should not give up ownership of critical CX initiatives to multiple departments. Instead, you need to understand how silos hurt your CX practice. You must also centralize and standardize their CX efforts, and then hold each business unit and their frontline employees accountable for CX performance.
Ultimately, customers do not care about a company's internal operations or systems. They view each organization as a single entity. And they expect consistent, personalized experiences every time they engage. Companies that meet these expectations will emerge as leaders in today's customer-centric environment.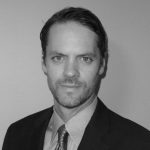 Author:
Chip James
Chip James is President of eTouchPoint, a pioneering customer experience (CX) technology provider that has provided solutions to Fortune 500 leaders for 15+ years. A CX industry veteran, Chip has been a leading CX advocate through speaking engagements and development of industry best practices. Prior to his work at eTouchPoint, Chip held leadership roles at Commercetel, Qualistics, and CGI. He completed his undergraduate degree at the University of Virginia and holds an MBA from Georgia State University.