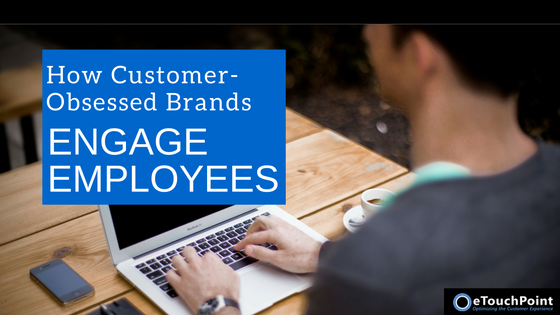 The idea that engaged employees deliver better customer experiences (CX) isn't a new one. In fact, a classic management concept—the Service-Profit chain—clarified the links between employee satisfaction, customer loyalty, and profits more than 20 years ago.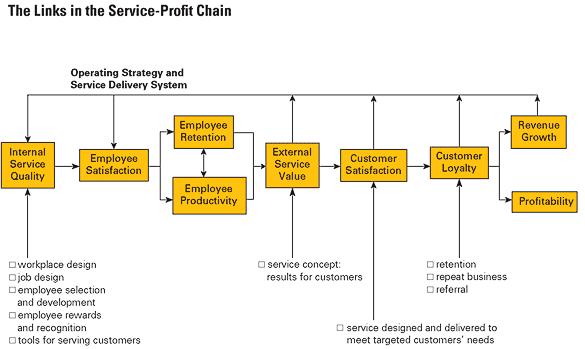 Source: Harvard Business Review
Despite this awareness, employee engagement remained stagnant at around 30% for U.S. employees for more than two decades, according to Gallup. And looking globally, the employee engagement rate is an even more dismal 13%.
Why isn't employee engagement improving? There are many factors, but one cause is a short-sighted view of engagement. To date, many companies have viewed engagement as a single metric on a periodic internal survey—instead of a core part of doing business.
However, some organizations have taken employee engagement very seriously—and designed cultures that empower and respect their team members. And it's no surprise that companies with highly engaged employees have a reputation for superior customer service—and consistent financial success.
Every company and every culture is different—but employee engagement leaders have something in common. They all seek out ways to give decision-making autonomy to employees. Here are three examples from respected companies that have achieved success employee engagement and customer experience.
1. Nordstrom: Giving Employees Autonomy to "Use Good Judgment" with Customers
Upscale retail chain Nordstrom receives high marks for its devotion to service—from customers and industry-watchers alike. What is the secret to Nordstrom's success? Delivering exceptional service isn't just one component of its strategy—it is the company's core purpose.
Nordstrom's intense customer focus begins with its new associate screening process. As Forrester explains, Nordstrom hires only associates that share its devotion to service—and provides them the training and tools to succeed.  Every employee receives an essential piece of wisdom—"use good judgment in all situations"—to guide all interactions with customers.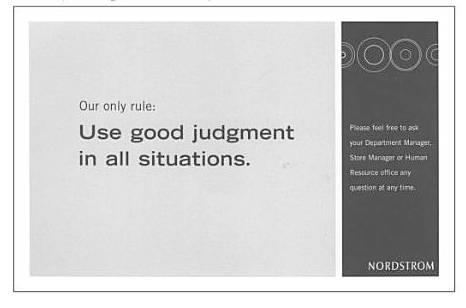 Image Source: Quality Digest
What does this mean? Frontline employees have the power to resolve customer issues—without passing them along to managers or corporate service departments. And the company has taken steps to align its processes and information systems with this fundamental goal.
One way Nordstrom achieves this is by giving every store employee access to an instant view of the complete store inventory. This lets employees quickly address customer questions about product availability to support buying decisions.
And this emphasis on making it easy for customers to do business extends to Nordstrom's social media presence. The company actively monitors its social presence—and aims to provide prompt and sincere responses to customer queries or complaints.
These strategies help foster a culture where all employees recognize that they are responsible for delivering a quality experience to every customer.
2. Whole Foods Market: Making Employees Responsible for Upholding Core Values
Whole Foods Market has distinguished itself the largest natural food retailer in United States. Behind the grocer's success is a unique culture rooted in teamwork, along with a shared commitment to environmental sustainability and customer service.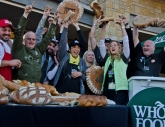 Image Source: Whole Foods Market
And team members play a core role in supporting these values. All new hires undergo a four-week trial period. At its conclusion, peers in their department vote on whether the new employee stays or moves on. Teams may let go employees for seemingly minor missteps—such as appearing aloof or disengaged when dealing with customers—that wouldn't attract attention at other retailers.
How does this approach benefit Whole Foods? According to the Harvard Business Review, Whole Food's unique hiring practices gains engaged, productive employees focused on common goals.
The experience sends a strong message about the company's core values of collaboration and decentralization. It weeds out lone wolves—and attracts only people who share those values.
Another distinctive tactic at Whole Foods is its regular review of 300 elements that shape the customer experience. Ten times each year, corporate or regional leaders pay unannounced visits to each store to conduct TCS (or "The Customer Snapshot") reviews. Leaders communicate results of these inspections to every store to foster healthy internal competition and cross-pollinate successful practices.
These strategies have consistently paid off. Whole Foods consistently earns a spot on Fortune's coveted Best Companies to Work For rankings, along with high marks on the annual Temkin Experience Ratings CX study.
3. Southwest Airlines: Giving Employees a Say in Defining the Company's Spirit
In 2016, Southwest Airlines garnered headlines for a novel employee engagement tactic.
After unveiling a new logo and color scheme, the company wanted to redesign its employee uniforms to match. Instead of hiring a design firm and letting executives choose the new uniform look, the company handed this decision over to a cross-functional employee team.
Selected employees represented different departments and locations, but shared with the common goal of choosing attire that truly represented the personality of its employees. This unique initiative helped build ties across geographies and showed employees that company leaders respect their ideas.
The employee team selected uniforms that are bold, functional, and easy-to-care-for—all qualities embodied by the budget airline.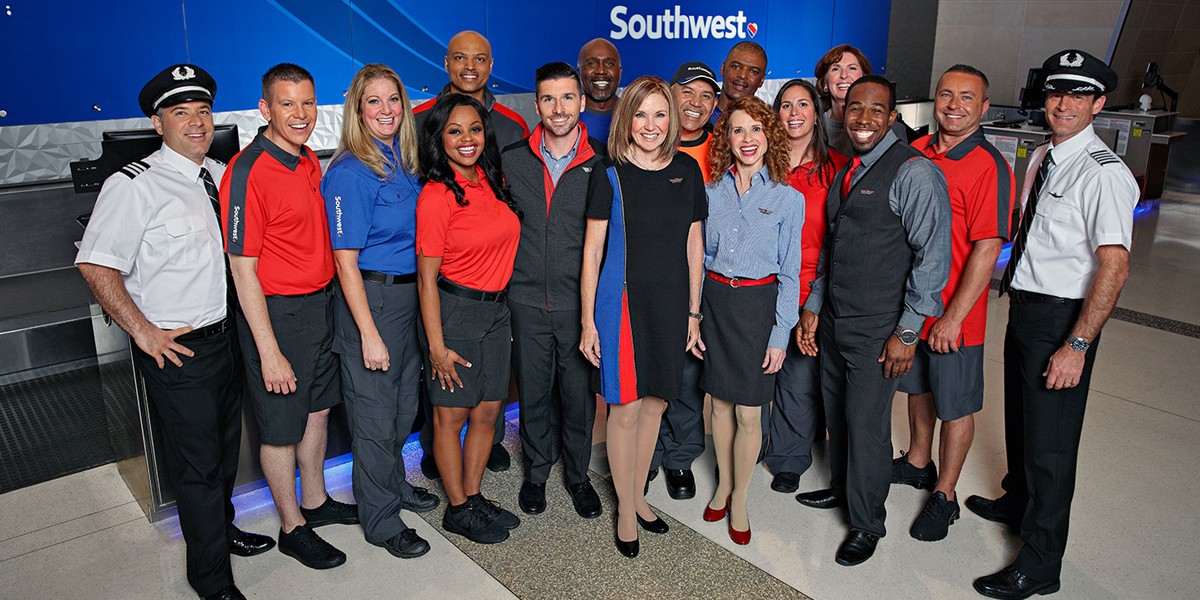 Image Source: Airways Magazine
Although the company's cost-cutting strategies—which include eliminating reserved seating and in-flight meal service—doesn't appeal to everyone, Southwest has many customer devotees.
The company's mission statement proudly proclaims its "dedication to the highest quality of Customer Service delivered with a sense of warmth, friendliness, individual pride, and Company Spirit." And the company aims to provide employees with the same respect and care that it expects them to show to customers.
Customer-Obsessed Brands Are Employee-Obsessed Too
As these examples show, companies with a clear devotion to customers create cultures that engage employees in decision-making. Whether that means streamlining a customer transaction, selecting team members, or deciding how to represent the brand, employee engagement leaders grant employees autonomy and a voice.
By giving employees a sense of purpose and ownership over decisions that affect them, companies can foster engagement in the workplace. They can create a culture that inspires employees to stay, grow, perform—and act with customers in mind.
When this happens, employees across the organization—even those who never directly encounter customers—can feel responsible for the customer experience.
Author:
Connie Harrington
Connie is a content strategist and serves as managing editor of the eTouchPoint blog. Possessing 15+ years of international experience across five continents, her focus areas include: customer experience management, customer contact management, communications planning, content marketing, email marketing, and employee engagement. Previously, she held marketing and communications leadership positions at CGI, Mindwrap, and TEOCO. She earned a B.A., cum laude, from the College of William and Mary in Virginia.