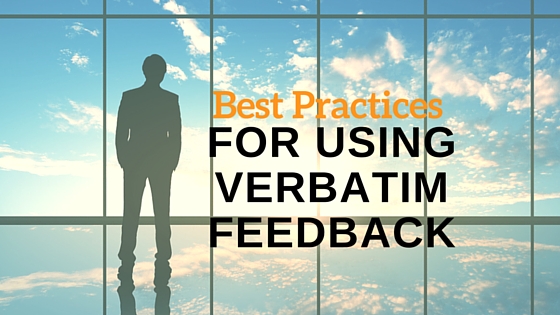 For any customer, providing feedback is often an emotional experience. The combination of a visceral response to interactions with a brand and a compelling need to share feedback can imbue any customer experience (CX) with a personal, emotional edge. This is why most feedback falls into one of two extremes: either very positive or very negative.
Customers who provide positive feedback do so because they want someone to recognize and understand that they had a great experience with a particular company or employee. By contrast, customers providing negative feedback simply want to feel like they are being heard and want something done about their complaint.  In either case, it is very personal for the customer.
In recent years, customer-savvy companies have recognized that capturing open-ended voice of the customer (VoC) feedback provides critical opportunities for customers to articulate their feelings after every interaction. However, most brands have not mastered the discipline of turning verbatim feedback into action. As evidence, a survey by CX think tank the Temkin Group found that while more than two-thirds of brands are collecting VoC feedback and/or performing some analysis, a mere 3% were using verbatim insight to transform how they do business.
How can companies bridge the gap between verbatim feedback collection and action? They need insight on:
The challenges of working with large quantities of verbatim feedback
Three proven verbatim approaches used by leading CX innovators
Real-world proof of the power of verbatim feedback
By applying these lessons and approaches, companies can begin to listen to their customers and create the service-centric experiences today's customers crave.
Why Is Verbatim Feedback Analysis Innately Difficult?
Verbatim feedback is the real-life spoken or written responses from customers about their service experience. Analyzing these responses helps uncover key service themes that can be addressed to improve the customer experience.
However, unlike closed-ended, quantitative surveys, verbatim feedback is open-ended and qualitative, covering anything the customer wants to discuss. This causes many challenges for a company trying to analyze verbatim feedback, including:
Large quantities of unstructured data that are difficult to analyze manually
Low accuracy rates from automated software programs that "analyze" verbatim data sets
Labor-intensive analysis and lengthy reporting times
Undoubtedly, these challenges can interfere with brands ability to take action on verbatim input. Fortunately, there is a clear way forward.
Three Ways to Use Verbatim Feedback
Today's forward-looking CX innovators have devised practices to unearth the wisdom housed in volumes of verbatim feedback. To follow in their footsteps, companies can pursue three proven practices.
1. Categorize Your Verbatim Feedback Data
A company can easily acquire thousands or many more verbatims from customers in a short amount of time.  To gain value from large volumes of customer comments and ensure process and service themes are easily located, companies must accurately categorize this feedback according to sentiment (e.g., positive, negative, etc) and category (e.g., employee, appointment, communication, service issues, etc).
An accurate categorization process enables companies to quickly analyze large volumes of verbatim feedback by other business or demographic data. This empowers companies to gain meaningful insights tied to product or service type, employee tenure, customer tenure, geographic location, or many other factors.
In addition, companies cannot rely solely on automated software to analyze and categorize verbatim feedback, since these solutions typically boast only 60-70% accuracy rates. Instead, they need to incorporate human-rated sentiment and categorization analysis into their verbatim program to ensure accuracy.
While software can categorize verbatim feedback based on keywords, only trained human sentiment analysts can evaluate customer comments to assess more subtle factors—such as tone, voice volume, and word choice. Often, customers can leave adequate scores on a closed-ended survey, but articulate frustrations in their vocal comments.
Human-rated sentiment analysis is the only path to accurate (99+%) identification of feedback themes, which can empower brands to understand and act quickly on any latent customer dissatisfaction.
2. Use Verbatim Feedback in a Closed-Loop Learning Process
As part of their CX strategy, forward-thinking brands have adopted closed-loop alerting (CLA) as a core element of their CX program. With CLA, front-line managers receive real-time alerts about negative customer feedback—and can act swiftly to remedy any issues.
In the past, CX solutions triggered alerts based on quantitative survey input from customers. The reason? Software can easily highlight customers who provide negative scores in a closed-ended format.
Today's CX innovators use verbatim feedback to spot unhappy customers. Advanced CX technology can scan customer verbatims for select words or phrases that reveal possible customer dissatisfaction. Using this insight, platforms generate alerts to managers for evaluation and follow-up.
This emerging technology holds significant potential to revolutionize how companies use and act on verbatim feedback.
3. Integrate Verbatim Feedback into Employee Coaching
Because of its direct and unmediated format, verbatim feedback can be an excellent resource for training employees. There is an immediate and powerful connection in hearing a customer discuss a positive or negative interaction in their own words.
An emotional customer comment can provide compelling feedback to an employee who is not meeting job or service expectations. In addition, customer praise can recognize and reinforce the performance of an employee who is doing an above-par job on a consistent basis.
CX leaders with a strong commitment to deepening employee engagement also use verbatim feedback in novel ways to create a customer-first culture. For example, managers can review positive customer comments at group meetings, post them in offices, or play them for field teams before they go out on jobs.
A Real-World Example of the Power of Verbatim Feedback
So how can organizations apply human-rated categorization and integrate verbatims into their CLA program? Consider the case of a major North American communications firm which outsourced its call center operations overseas – soon after the outsourcing move, the company saw a spike in certain keywords within their verbatim feedback, specifically:
Language
Understanding
Communication
This revelation led to deeper investigation, which validated that customers were having difficulty in understanding and communicating with the customer service representatives during their service calls. This analysis of verbatim feedback enabled the company to identify a significant customer concern, and then move quickly to enact training and process procedures that addressed a systemic CX issue.
Making the Most of Verbatim Feedback
In today's customer-driven business environment, brands must view customer feedback as a strategic asset. To gain a deep understanding of customers' perceptions, companies need to go beyond closed-ended feedback and give customers a voice by gathering verbatim feedback. Today's CX leaders have solutions for customer listening and verbatim feedback gathering, along with tools and tactics to transform this high-value insight into action.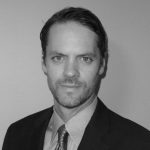 Author:
Chip James
Chip James is President of eTouchPoint, a pioneering customer experience (CX) technology provider that has provided solutions to Fortune 500 leaders for 15+ years. A CX industry veteran, Chip has been a leading CX advocate through speaking engagements and development of industry best practices. Prior to his work at eTouchPoint, Chip held leadership roles at Commercetel, Qualistics, and CGI. He completed his undergraduate degree at the University of Virginia and holds an MBA from Georgia State University.