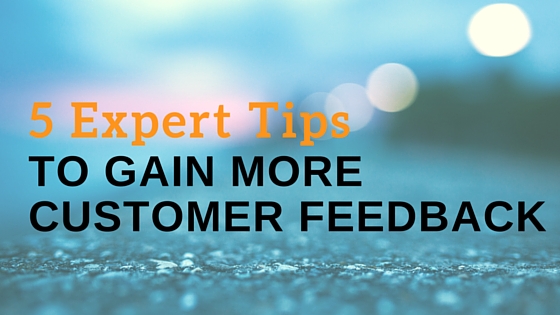 Customer feedback is the heart of every customer experience (CX) program. But in today's information-saturated world, customers may not always notice or respond to feedback invitations.
How can brands collect more customer feedback—that is both meaningful and actionable—in an environment where multiple priorities compete for customers' attention and time?
Here are five actions companies can take to take their feedback gathering to the next level.
Tip #1: Use Multiple Channels for Feedback Collection
Today, many customers use multiple channels when completing a transaction. They may conduct research from a desktop computer, look up directions to a retailer on their mobile phone, and buy in person at a store.
In fact, a 2016 survey from NICE & BCG revealed that almost every respondent used multiple channels when interacting with a company: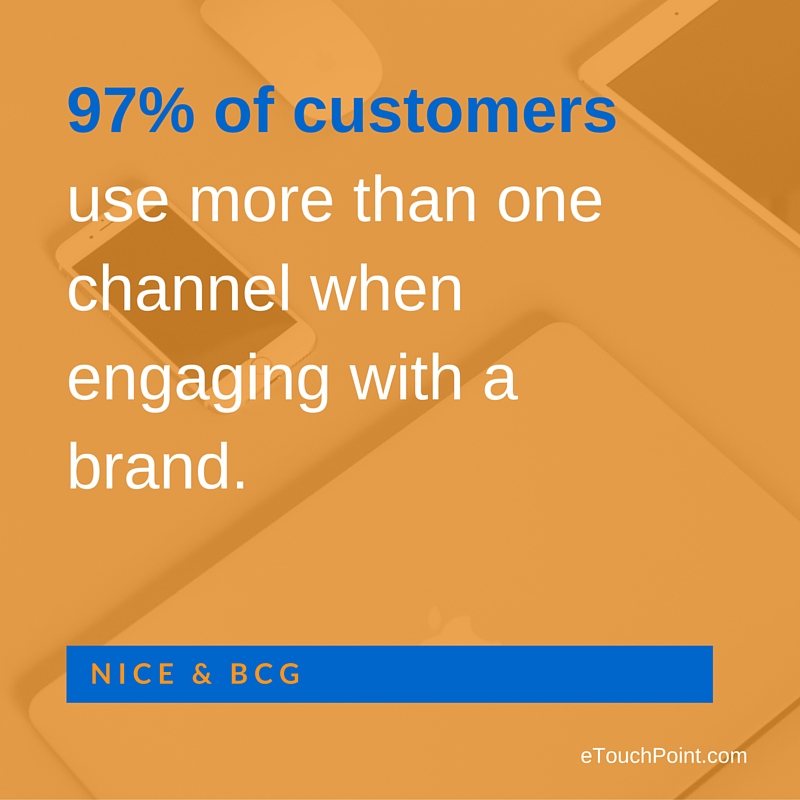 Source: NICE & BCG, 2016
Companies should aim to be where their customers are—not just to achieve sales, but to gather feedback. Adopting a multi-modal feedback approach is a clear priority to stay in touch with customers' needs.
The most comprehensive feedback gathering approaches collect insight across several channels:
IVR – A long-standing feedback gathering channel, IVR allows customers to complete short surveys immediately following an interaction with a frontline employee.
Email/Web – Widely used due to its low cost and easy administration, this approach typically involves an email call-to-action that links to an online survey.
SMS – Gaining rapid traction among younger demographics, SMS survey invites may link to online surveys or allow completion via a few brief text messages.
Importantly, since the number of global mobile users surpassed the number of desktop users in 2014, SMS has strong potential to become a top feedback mechanism for many brands and consumers.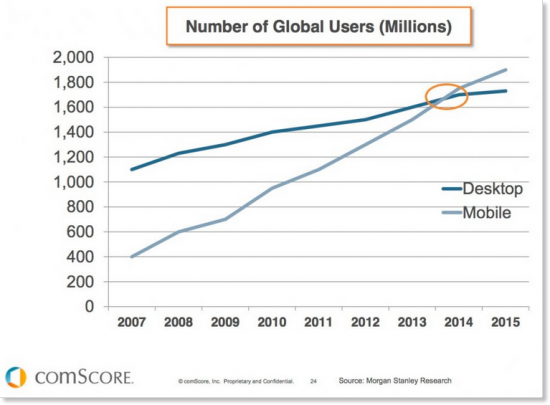 Source: comScore, 2014
To reach to most customers and gain the most insight, companies should use a mix of IVR, email/web, and SMS to gather feedback. In addition, those with a strong brick-and-mortar presence may want to add on-site kiosks that allow customers to share their perspectives.
Tip #2: Gather and Use Customer Preferences
When seeking feedback from customers, businesses should recognize that most customers receive opportunities to provide feedback after almost every transaction. This pervasiveness of surveys has the unwanted effect of making customers less enthusiastic about responding to feedback requests.
What does this mean? Companies should seek to make feedback collection as easy and unobtrusive as possible
One way to achieve this is by asking customers to provide their contact preferences—IVR, SMS, and/or email/web. By soliciting this information and using it, brands can show that they respect customers input, while increasing their ability to connect with customers.
Tip #3: Employ a Hybrid Contact Model to Reach Customers
Today's companies have the unprecedented opportunity to use dynamic contact methods to reach more customers and gain more insight. Instead of relying on a single channel, they can use multiple modes—and adapt approaches to customer behaviors.
For example, companies can send survey invitations via the channel most recently used by a customer. That means that a customer who places a phone order can receive an IVR survey, while one who shops online receives an email invitation. Mirroring the customer's contact method demonstrates that the company is aware of and sensitive to how the customer prefers to interact.
In addition, if initial attempts to gather feedback via the preferred channel fail, companies can use a secondary contact method. For example, if a customer who prefers emails does not open a survey invitation, the company can send a request via SMS. This approach can drive a higher response rate by increasing the "reach rate" among customers.
Tip #4: Craft Short Feedback Gathering Surveys
The good news is that customers want to provide their opinions—thanks, in large part, to the rise of social media. But social media has also conditioned customers to providing feedback in short bursts, like 140 character tweets.
And many customers experience mass volumes of content and media messages every day. As the San Diego Supercomputer Center (SDSC) estimated, the amount of media requested and delivered on to consumer's homes and on their media devices in 2015 equaled 6.9 million-million gigabytes and would take 15 hours to review.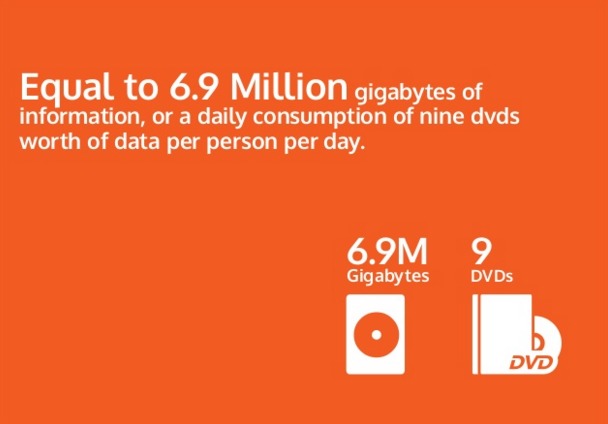 Image source: Serdar Temiz, 2015
Undoubtedly, post-interaction surveys compete for many other types of content for customers' attention. The best way to ensure that customers take time to complete surveys is to keep them short.
Also, companies should make sure that post-interaction surveys are directly relevant to the most recent transaction. The questions must cover topics that are important to the customer and can drive action by the business.
Brands may want to use the proven approaches—such as the Net Promoter Score (NPS) model, which uses a single question to gather customer insight. Or companies can create their own approaches—and emphasize their brevity when inviting customers to provide feedback.
Tip #5: Capture Open-Ended Feedback
While metrics can provide a valid snapshot of CX performance, closed-ended surveys have clear limitations. Asking customers to pinpoint their perceptions on a numeric scale force-fits their feelings into a structure that may not apply to all customers or their experiences.
Customer-centric brands know that they need to solicit open-ended voice of the customer (VoC) feedback. This free-form customer commentary often reveals important sentiments that companies can use to shape their engagement with customers.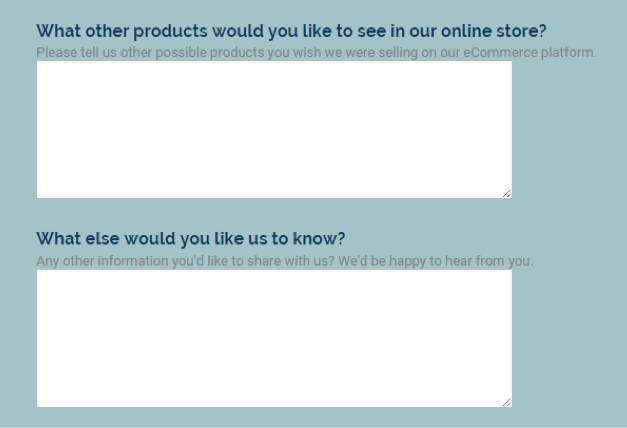 Source: Kissmetrics, 2015
Recent research from the Temkin Group reveals that most brands are embracing this trend. In the coming years, two-thirds of companies expect that software for collecting and distributing customer feedback will gain importance. And more than 70% of companies expect open-ended verbatims to become a key source of customer insight.
Harnassing the Power of Customer Insight
In the past, companies relied on annual or periodic benchmarks to gauge customer satisfaction. But that archaic approach does not work in today's fast-paced world where customers crave effortless, personalized service.
To excel at customer experience, companies need to gather feedback across every interaction—and employ the channels customers prefer and use themselves. They must cater to the short attention spans of consumers who access volumes of content every day. And they must ask questions that are contextually relevant and genuinely actionable.
While technology is the gateway to reach more customers, companies should always remember the respondent is a human being—with feelings and needs. In many cases, the customers that opt to offer feedback have strong emotions about the experience—either highly positive or highly negative—and an authentic need to be heard.
With smart approaches to feedback gathering, companies can gain more intelligence about what matters most to their customers. This insight can drive meaningful change that inspires customers to remain loyal to the brand.
Author:
Connie Harrington
Connie is a content strategist and serves as managing editor of the eTouchPoint blog. Possessing 15+ years of international experience across five continents, her focus areas include: customer experience management, customer contact management, communications planning, content marketing, email marketing, and employee engagement. Previously, she held marketing and communications leadership positions at CGI, Mindwrap, and TEOCO. She earned a B.A., cum laude, from the College of William and Mary in Virginia.