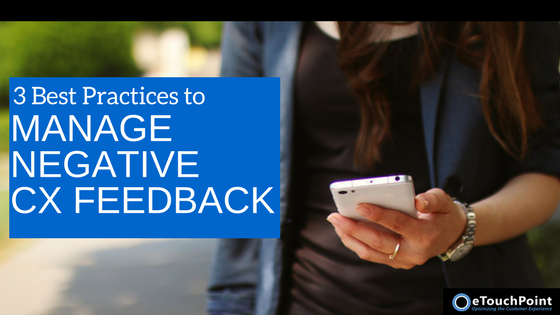 Over two decades ago, writing in the Harvard Business Review, Frederick Reichheld—best known as the creator of the Net Promoter Score ® measurement approach— stated that companies should learn all they could from customer defections. However, he noted, companies seemed resistant to looking closely at customer losses. Even today, many organizations overlook the value of understanding negative CX feedback.
Reichheld explained it can be difficult for anyone to want to examine perceived failures too closely. And that natural human avoidance tendency could lead to companies ignoring the link between customer dissatisfaction and lowered profits.
A climbing defection rate is a predictor of a diminishing flow of cash from your customers.
Much has evolved in the past 20 years. Today's organizations are more likely to know they need to deliver a high-quality customer experience (CX)—or risk losing customers to competitors. And CX leaders identify customers at risk for defection before they shift loyalties.
In 2018, every experience matters. Research has shown that a good experience can motivate customers to stick with a company—but a bad experience can have the opposite effect.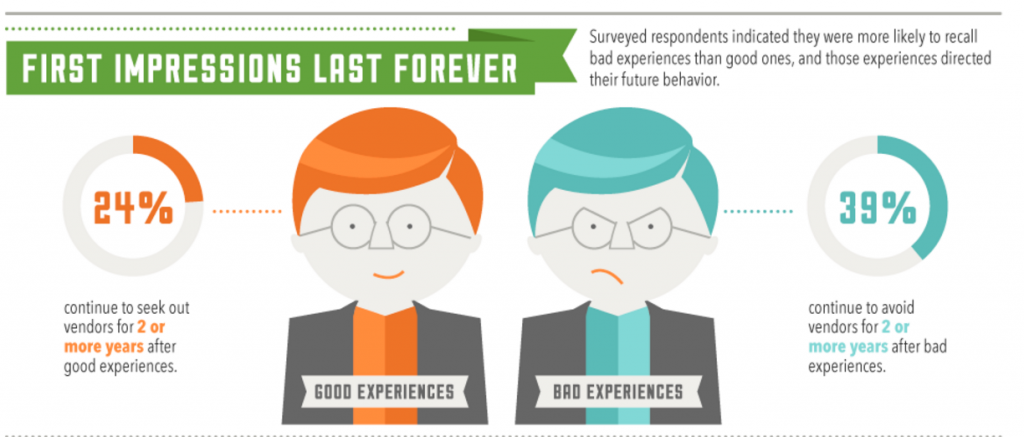 Image Source: SessionCam
How can you follow the lead of CX innovators and create the experiences that keep customers coming back? You can adopt three best practices to "close the loop" with dissatisfied customers—and decrease churn.
#1 Implement Alerts for Negative Survey Responses
The first step in learning from your unhappy customers is identifying them through CX surveys. You can use technology to create alerts every time someone leaves negative CX feedback—and direct those alerts to select individuals or groups for analysis and/or follow-up.
When companies are building or evolving their CX programs, monitoring and tracking alerts can be an enlightening process. You may uncover customer-facing processes that need adjustment or clarify new training opportunities for your frontline team. Regularly examining negative CX feedback can give leaders and frontline team members perspectives on customers' true wishes and needs.
CX leaders take this process a step forward by acting on alerts. Often, this involves giving frontline managers in your organization the responsibility of reaching out to unhappy customers to resolve concerns.
#2 Give Frontline Managers the Power to Resolve Customer Issues
Whenever a customer leaves a negative response—and generates an alert—someone in your organization needs to act on it and resolve the customer's concerns.  In the CX industry, this process is known as closed loop alerting (CLA). Our experience with Fortune 100 leaders has taught us that frontline managers are in the best position to handle customer dissatisfaction and manage alerts.
The most advanced processes give frontline managers responsibility for closing two loops—one with the customer and the second with the employee responsible for the interaction that generated the alert. A manager closes the first loop by:
Contacting the customer to understand concerns
Creating and executing an appropriate resolution strategy
Following-up to make sure that the customer feels that the issue is settled
To close the second loop with the team member, the manager shares negative CX feedback with the employee and identifies ways to help avoid future issues.
Promptly connecting with unhappy customers can prevent them from taking other steps that can damage your reputation. Unless you remediate their concerns, your customers may spread negative sentiment by word-of-mouth or online and post negative reviews.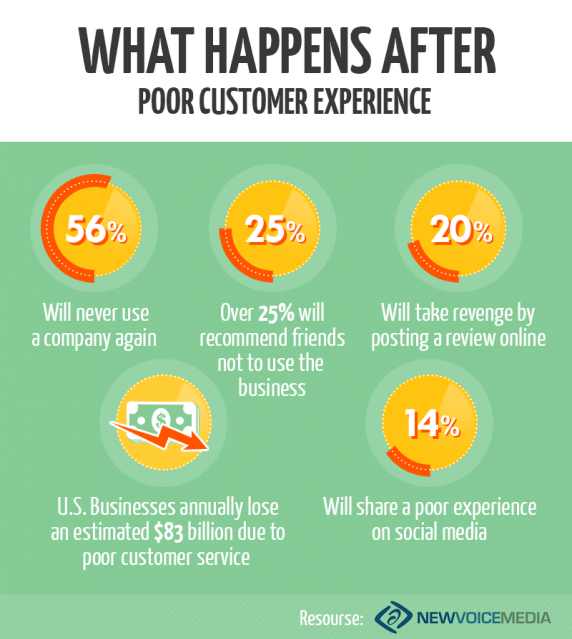 Image Source: Provide Support
#3 Touch Most of Your Alerts
Every time you reach out to an unhappy customer and rebuild a tenuous relationship has value. Though you may want to start small—with managers tasked with resolving 5% or 10% of their team's alerts in a week—you should set your sights higher.
One CX leader—in an industry that is notorious for subpar customer service—committed to touching 95+% of their alerts within 24 hours. They challenged their frontline managers to reach more customers more quickly and focus on turning around customer relationships—and succeeded. The result was an outstanding 97% overall customer satisfaction score.
Once you have a solid process for following-up with unhappy customers, you can focus on positive feedback from customers. You can share good news and compliments with your team to motivate them to new heights of customer engagement and CX excellence.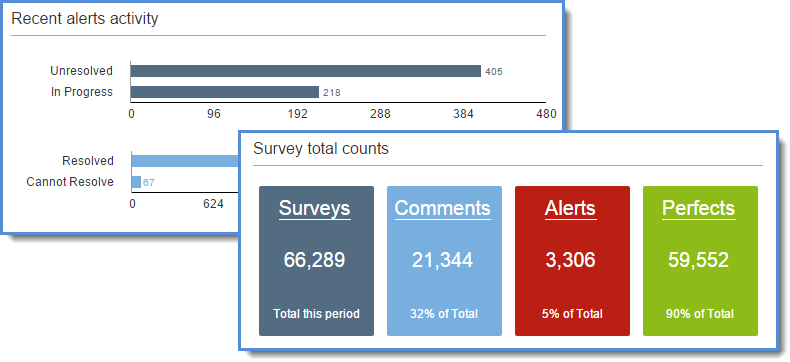 Image Source: eTouchPoint
Learning from Your Unhappy Customers
The advice to learn all you can from your dissatisfied customers is just as relevant today as it was when Reichheld advocated for it two decades ago. In fact, it's likely more relevant.
Today's customers have a wealth of information at their fingertips. With a few clicks on a keyboard or taps on a screen, they can research your competitors within minutes after a negative interaction with your company. A few moments later, they can dash off a post or tweet to their social networks to detail their discontent about your brand. Every customer has this power—and many don't hesitate to use it.
You can turn around this situation quickly by committing to following up on negative CX feedback. With the right technology and processes, you can know about negative survey responses and begin rebuilding relationships.
In many cases, giving an unhappy customer the opportunity to voice their concerns and showing genuine empathy for their feelings has value. Resolving issues effectively can transform a customer who was on the brink of defection into a loyal advocate for your brand.
Author:
Connie Harrington
Connie is a content strategist and serves as managing editor of the eTouchPoint blog. Possessing 15+ years of international experience across five continents, her focus areas include: customer experience management, customer contact management, communications planning, content marketing, email marketing, and employee engagement. Previously, she held marketing and communications leadership positions at CGI, Mindwrap, and TEOCO. She earned a B.A., cum laude, from the College of William and Mary in Virginia.