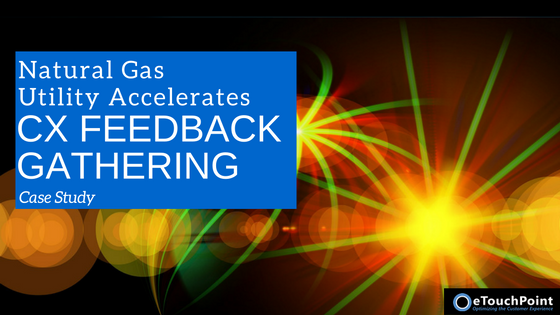 Traditionally, most utilities have focused on collecting general customer satisfaction feedback—if they survey customers at all. In some markets, this bare-bones survey approach aimed to fulfill requirements for regulators.
As customer experience (CX) has taken root as a strategic discipline in other industries, many utilities are starting to take notice. And competition and alternative power options are compelling utilities in some markets to focus on customer retention and CX.
Utility company executives are starting to view their customers as a powerful force—not just a stable base of ratepayers. As recent research from PwC shows, customers have as much influence on utility company strategy as regulators do: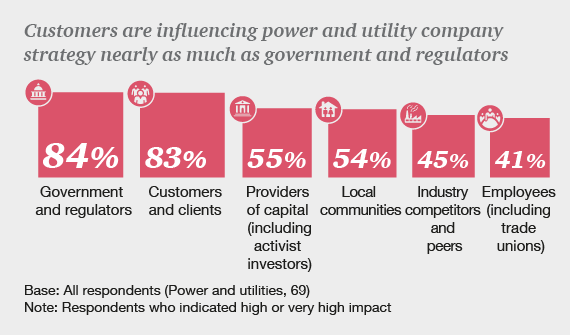 Source:  PwC
One natural gas utility in the Eastern U.S. decided to revamp its feedback gathering process. The utility used eTouchPoint's software platform to shift from an annual, paper-based survey model to a post-interaction feedback gathering approach.
Designing a Survey for Maximum Customer Insight
Survey design was an important step in the utility's eTouchPoint implementation process. The company opted for a IVR-based survey approach, with calls placed within three (3) days after an on-site visit by a technician.
CX practitioners wanted to gain specific insight on the performance of their field service team—and learn whether technicians were resolving technician issues on the first visit. As a result, their survey relied on two industry-standard metrics: Overall Customer Satisfaction (CSAT) and Customer Effort Score (CES).
The reason? The utility's CX leaders understand that increasing customer satisfaction and lowering customer effort are the keys to long-term loyalty. And achieving a first-time fix (FTF) is key to customer happiness. As analyst firm, Aberdeen Group explains, "the number one customer complaint regarding a service call is failure to resolve the issue."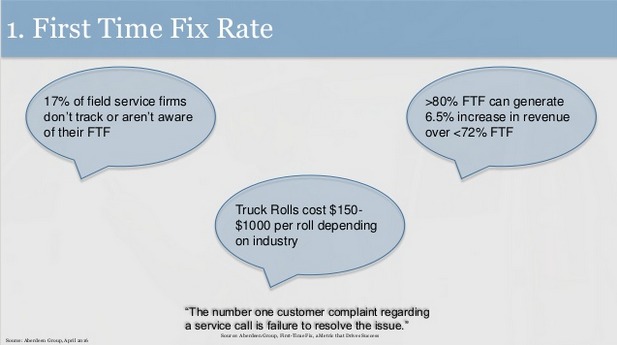 Image Source: Aberdeen Group (via SlideShare)
In addition, FTF failures can spawn other business challenges. These include:
Costs of subsequent truck rolls to fix outstanding issues
Loss of additional future revenue from dissatisfied customers
Lowered operational efficiency caused by technicians tied up with rework
Addressing Customers Essential Needs
With its use of eTouchPoint and focused survey design, the utility has begun to collect important insight about their customers. The company can now track interactions to specific customers and technicians—which gives them ability to spot and correct any performance shortfalls. Over time, the utility will gain insight on feedback themes and trends, which they can use to realign their CX practices with customers' true needs.
By taking steps to emphasize CX today, the natural gas utility is showing its commitment to being a leader in an industry evolving to become more customer-centric.
Author:
Connie Harrington
Connie is a content strategist and serves as managing editor of the eTouchPoint blog. Possessing 15+ years of international experience across five continents, her focus areas include: customer experience management, customer contact management, communications planning, content marketing, email marketing, and employee engagement. Previously, she held marketing and communications leadership positions at CGI, Mindwrap, and TEOCO. She earned a B.A., cum laude, from the College of William and Mary in Virginia.