The Challenge
No doubt about it: listening to customers should be your #1 priority. How do you capture their attention in a fast-paced world? You need IVR, SMS, and email/web survey options, along with combined approaches. Make it effortless for customers to offer feedback — at any time, from any device.
Our Solution
eTouchPoint features the most advanced feedback collection platform in the industry. You can collect customer input via the most popular channels: IVR, SMS, and web. With eTouchPoint, you can solicit contact preferences and use them. The return? Higher survey response rates and happier customers.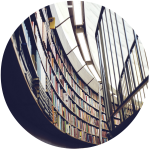 Response Rates
The familiar mandate "know thy customer" is more true today than ever. With eTouchPoint, you can ask customer how they want you to contact them--and follow their preferences when reaching out. This approach lets you show customers you value their input, while boosting your survey response rates. A true win-win.
SMS. IVR. Web.
Most advanced collection platform
Your customers engage with you in multiple ways--and expect the same from you. If you are still using one channel for customer surveys, you are missing out on major opportunities to listen to your customers. eTouchPoint give you multi-channel contact for higher survey response rates. With our solution, you can engage customers via SMS, IVR, web and/or combined approaches. You envision it. We can do it.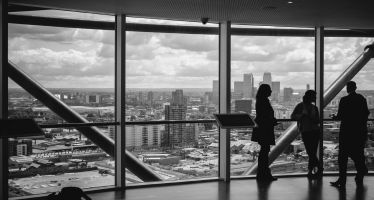 TouchPoints:
Online? CSR call? Field visit?
In today's world, a single customer transaction can require multiple interactions with your company. You need a comprehensive approach to assess every touchpoint: field service visits, a call with CSRs, online purchases, or any type of interaction. With eTouchPoint, you can monitor the quality of every interaction and foster consistent, customer-centric experiences.
Advanced features
Securing meaningful feedback from as many customers as possible requires forethought and follow-up. eTouchPoint has built-in features, such automated re-trys, email reminders, and voicemail detection, which empower you to reach more customers. You can also easily adapt your feedback approaches to create "always on" surveys, time-limited campaigns, and more.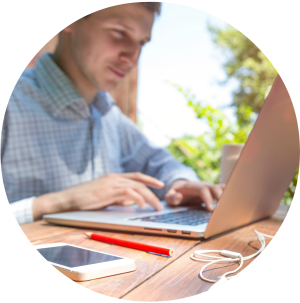 Multi-channel surveys
assess performance of
100,000+ CSRs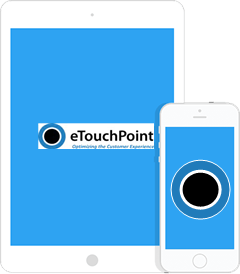 Trusted. Service-Obsessed. Smart
.
Fortune 500 leaders know us as a flexible and knowledgeable business partner. They cite our passion for exceptional service, deep expertise, and innovative approaches as key reasons they rely on us—year after year.
Plus, we assign a dedicated account manager to each customer engagement. That means you gain a CEX expert who understands your needs and can adapt eTouchPoint to achieve your goals.
The results were amazing!
A national financial services powerhouse had 100,000+ CSRs distributed across local branches and regional contact centers. We devised a multi-channel survey collection strategy to gain vital customer input on every CSR and every location.
The industry leader gained deep insight on customer sentiment and took strategic steps to cut customer churn. The result: improved customer experiences across the company's entire service footprint.